The Team
It is the leadership and personal character that is woven into the fabric of our company's culture that establishes the standard for which the products and services we offer are measured. From the President to everyone serving in a managerial role, each exhibits a level of humility and self-respect that makes Pine an incredibly awesome place to work.
The Pine Test Equipment Team has more than 10 decades of industry experience. From the engineering and design to technical support and sales, Pine Test Equipment's Team is hard to beat.  The collaborative nature of this group to address customer needs is what makes them unique.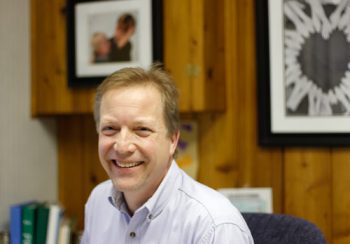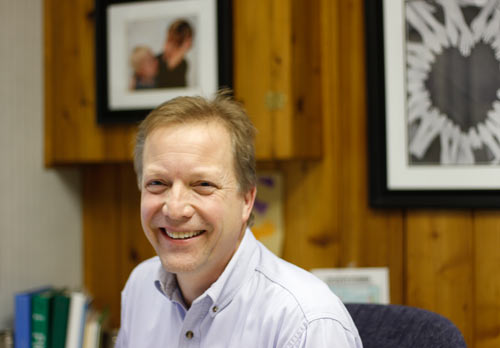 Joe Hines
President
Growing up in the business and learning from his father, Ted Hines, company founder, Joe is deeply invested in preserving the family-like atmosphere in all the Pine Companies. Joe earned his BS degree from Mercyhurst College focusing on Production and Supply Chain Management. He spent many years working for large and small manufacturers before returning to Pine in 2002. He resides in Grove City, PA with his wife and two sons.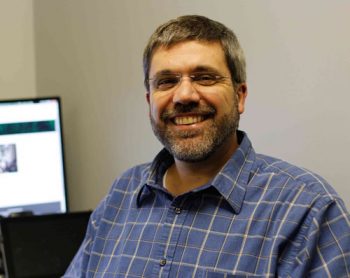 Dr. Todd Arnold
General Manager
Todd Arnold joined the team in 2013 bringing more than twelve years in the heavy highway construction industry with Glenn O. Hawbaker, Inc. He earned a Ph.D. in civil engineering from the Penn State University and is a firm believer in continuous education and personal development. Todd enjoys reading and spending time with his family. He and his wife live in Sandy Lake, Pennsylvania with their two children.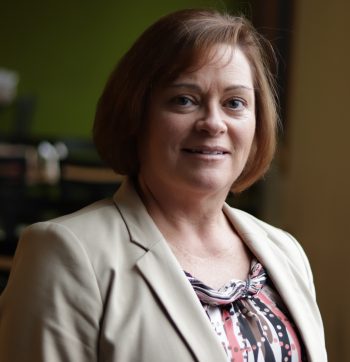 Tammy Mysliwiec
Sales Manager
Tammy started with PINE as the New Business Development Manager for sister company, Pine Electronics, Inc. During the COVID-related business disruptions, Tammy began helping out with Pine Test Equipment while maintaining her responsibilities with Pine Electronics. Her introduction to the asphalt group started with product-related email campaigns. She then started fielding Pine Test calls and helping customers with questions and needs. No stranger to road construction, she worked for her father at SJ Groves and Sons Construction earning college money during summers and holiday breaks. After graduating from Grove City College, she worked for a sensor supplier to the steel industry before landing a sales and marketing role with Instron, a worldwide market leader in the materials testing industry.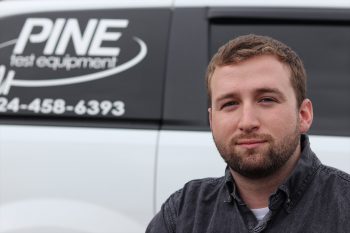 Ryan Gerner
Field Service Coordinator
Ryan joined the team in 2019. He coordinates the activities of the five field service technicians who service more than 600 gyratories each year. Besides coordinating the service activities, Ryan fosters current customer partnerships while identifying and building new ones. Ryan is a former Sergeant in the Pennsylvania Army National Guard and he earned a Bachelor of Science degree in Business Administration and Marketing. Ryan resides in Grove City, Pennsylvania.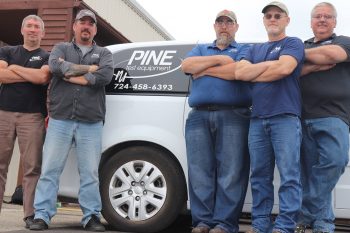 Field Service Team
Rick Beshaw, Jack Bradley , Tim Lafon, Mark Downing, Troy Stouffer (Left to Right)
This team of Field Service Technicians could be considered the heart of Pine Test Equipment. These five technicians travel throughout the United States providing general maintenance, repair, and calibration services for PINE Gyratory Compactors. When a machine goes down, these guys come to the rescue. Rock Stars – total Rock Stars.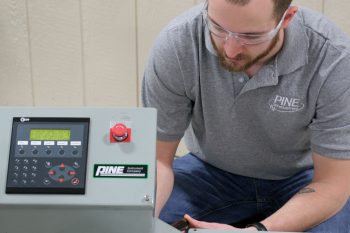 Jonathan Clark
Technical Support Specialist
Jon joined the team in 2011. Initially hired for the maintenance department, Jon became a field technician who traveled the United States servicing Pine's machines. He is an in-house technician for service, repair and refurbishment activities. Jon also provides support for the Pine Field Technician help desk. He attended Penn State for business and the New School of Trades for HVAC and Business Administration. Jon enjoys working on his truck, car or motorcycle.