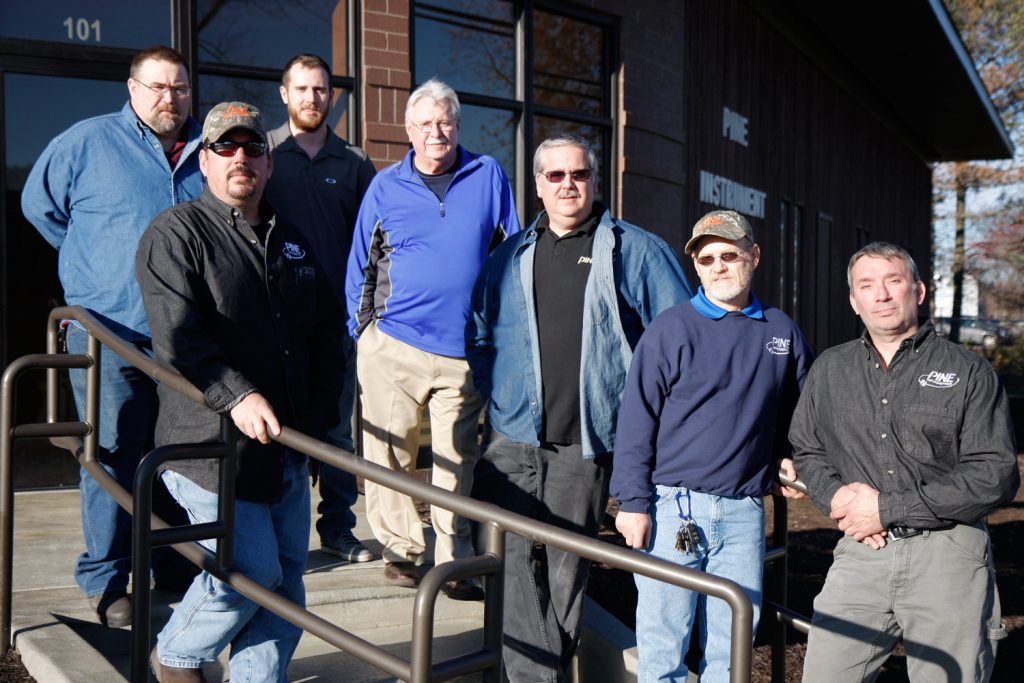 When the focus is to consistently provide exceptional technical service to  customers, we often forget about the developmental needs of us – the providers.  Pine Test Equipment has worked hard to foster a culture of team development and trust that transfers seamlessly to the customer. This culture isn't something that just happens; it's an intentional effort and consistent behavior within group where the result is a powerful and effective team.
With the facilitation of an independent consultant, the Pine Test Equipment Team have enjoyed the process of learning more about organizational and personal development.   One of the team's senior engineers put it best, "Developing trust within our team has given us the ability to openly and honestly discuss solutions to problems without the fear that criticism will be taken personally.  This saves us a great deal of time and effort, and that results in better products and services for our customers."  But these developmental sessions mean time away from the day-to-day operations – emails, phone calls, customer visits, maintenance & calibration appointments all pile-up and patiently wait for our return.  It's a small price for a huge return.
It's not often that Pine's Field Service Technicians are all on-site at the same time.  This rare photograph was captured at one of their training sessions during a session break.  Two new field techs were added to the team in 2016.  Rick Beshaw and Jack Bradley both with extensive technical field service experience have spent several months in-house learning the PINE equipment and the company's culture.  They are expected to be visiting testing labs providing maintenance and calibrating equipment in early 2017.