Pine Test Equipment launches Quick Response (QR) Codes to enhance customer service.
But first, a little history to satisfy your intellectual palate.  Starting out as barcodes, quick response (QR) codes were created out of necessity…to serve growing industries like manufacturing, distribution centers, and retail to name a few.  The barcode was developed in the 1950's and was designed to help automate supermarket checkout systems throughout the world.   However, the capacity for information within the barcode was limited and growing industries needed more.  In 1994, the QR code was developed by a two-member team at DENSO CORPORATION, a Toyota subsidiary in Japan, and has since taken on a life of its own.  The history is quite interesting.  You should check it out.
So let's fast-forward to today.  In 2020, the world was impacted by COVID-19; and companies were forced to evaluate how they conducted business and served their customers.  Pine Test Equipment seized the opportunity and took this time to assess their business, customer communication channels, and the level of service being provided.
How could a company that prides itself on providing exceptional customer service improve the customer experience when needs arose?  Pine Test Equipment determined that QR Codes could streamline accessibility and communication for the customer.  Yes!  This would make life easier for customers – helping them get faster and easier assistance when needed.  Utilizing a smart-phone camera or QR code reader, a simple scan of the code attached to their equipment would instantly connect a customer to the exact person or department needed.  It's just that easy.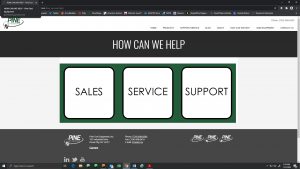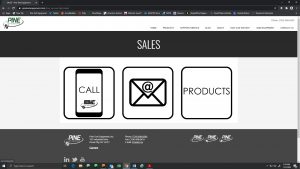 Once scanned, users can call or email the desired PINE personnel or department with the touch of a button.  Similarly, they can access a video library of helpful DIY resources.
In the summer of 2020, Pine Test Equipment started shipping every gyratory compactor with a QR Code.  Additionally, Pine's Field Technicians began attaching QR Codes to machines that were being serviced/calibrated and demonstrating the user-friendly tool to lab personnel.  With hundreds of machines in the field, Pine Test Equipment expects it will be a few years before every machine in every lab has one of these Quick Response Labels on them.
Can't wait that long?  We get it.  We don't want you to wait either.  Call (724) 458-6393 or email to request a label.
Help us to help you!  Follow us on LinkedIn and Twitter and Subscribe to our YouTube channel.