Yes, it's true.  The legendary, Dave Savage will retire in January 2022.  After 38 years of travel, customer care, and a lot of Pine company growth, he decided it was time.  Time to pass the proverbial torch.  For Dave, it's time to move on to greener pastures (aka fairways).  No more O-dark-thirty flights, sleep disruptions, or nightmarish layovers.  Soon, those travel headaches and time away from family will become a faint and distant memory.
Think about it; Thirty-eight years is a long time.  What Dave has seen and accomplished in the last 38 years is worth a look.  To begin with, when he started at Pine, the internet was not a thing.  It flat-out didn't exist!  There were no PC's or laptop computers, no mobile phones, email or google maps. Crazy, right? One may ask, how did we even do business back then?

If you're in the asphalt community, you may remember (and probably still use) the 125x Pine Gyratory Compactor.  That industry classic was introduced in 1994.  Dave, a much younger lad at the time, was an 11-year seasoned Pine employee and became part of the team who took it to market.  He helped launch the other Pine gyratory compactors, the G1 and G2.  The Rotary Wheel Tester, the AIMS (aggregate) and CTE (concrete) can also be added to the list.  And those are just in the asphalt, aggregate, and concrete materials testing world of Pine's proprietary products.  What you may not know about Dave Savage is that he spent many years serving in Pine's other two markets, electrochemistry research instrumentation and PCB assemblies (contract manufacturer).  Ya, the guy's been around a long time.
You can see our dilemma, right?  Where does one even begin to find a successor for a man who knows the asphalt industry like it's the back of his hand, has decades of experience in the road construction community, and an extensive knowledge of testing equipment?  Turns out, the answer was literally right under our nose.  Her name? Tammy Mysliwiec.  That's right, a female.  She became a member of the Pine Electronics Team; hired to initiate and support new market development.  No stranger to road construction, Tammy worked for her father at SJ Groves and Sons Construction earning college money during summers and holiday breaks.  After graduating from Grove City College, she worked for a sensor supplier to the steel industry before landing a sales and marketing role with Instron, a worldwide market leader in the materials testing industry.
During the COVID-related business disruptions, Tammy began helping out with Pine Test Equipment while maintaining her responsibilities with Pine Electronics.  Her introduction to the asphalt group started with product-related email campaigns.  She then started fielding Pine Test calls and helping customers with questions and needs.  Her first Asphalt Meeting, SEAUPG 's Annual Conference & Exhibit in Knoxville allowed her to meet many customers in person.   She looks forward to attending the APAI Winter Conference & Expo this month and World of Asphalt in March 2022.  Tammy knows the legacy role that needs filled, but when you meet her, you'll know she's up for the challenge.
As we say goodbye to Dave and wish him well in retirement, we remember his contributions to the asphalt community.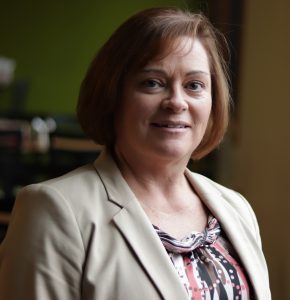 We know he will be missed by many customers and partners. Known as a 'ringer' in the golf outings and the man accompanying Cindy (his wife) to many of the meetings, Dave says he will miss the travel and the people in the industry.  His advice to Tammy?  'Treat customers with respect and always respect their opinion'.  Actions that Dave has demonstrated to make Pine the choice for gyratory compactors in the industry.  And for that, we sincerely thank him.
Now, we let the legacy that Dave helped to create continue with Tammy.  She has a customer-centric approach and a sense of humor that makes working with her fun.  We invite you to connect with her on LinkedIn and Twitter.  What?  Not into social media?  That's okay – just drop her a simple email to say hello.  Whatever the case, we think you'll really enjoy her.